I was on original forum, but mostly just for reading.
I hacked old PS/2 keyboard, replaced its MCU with BluePill (with custom connector to fit pins on the right places) and made it speak with many other devices (based on more clasical Arduinos, as UNO, mini etc...) , mainly over I2C. Sadly i cannot find any reasonable page about that now, so just foto of the result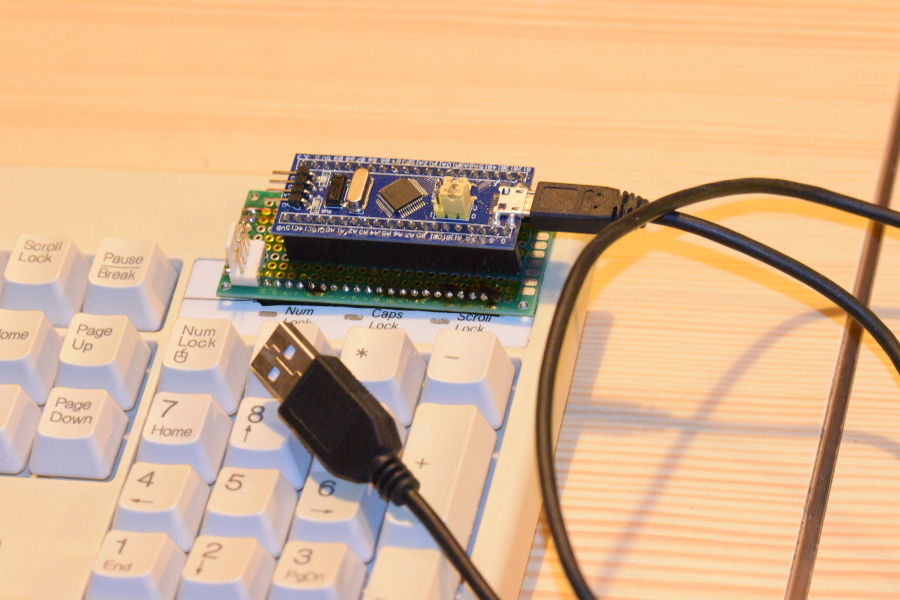 I live in Europe, Czech republic, Prague, so most of my writing is in czech language (and my english is far from perfect, but works for me - I can read and understand nearly anything, but my writing is more simplified and full of errors and typos - so please accept my apology for all future mistakes, I will not improve much in my age)
I am using Linux Gentoo as my only OS, write programs in VIM, but half of MCU based programs I still compile via Arduino IDE, half via Makefiles. My target is use Makefiles exclusively in some distant furure.
I started my own blog about electronics and Arduino and other random stuff (in czech language), so I probablly will not be much active here, but I am glad, that the forum is again alive