Dear friends I'm new there and I have few beginner questions.
In arduino I have installed STM32F1xx/GD32F1xx boards and STM32 Cores in the board manager is this correct?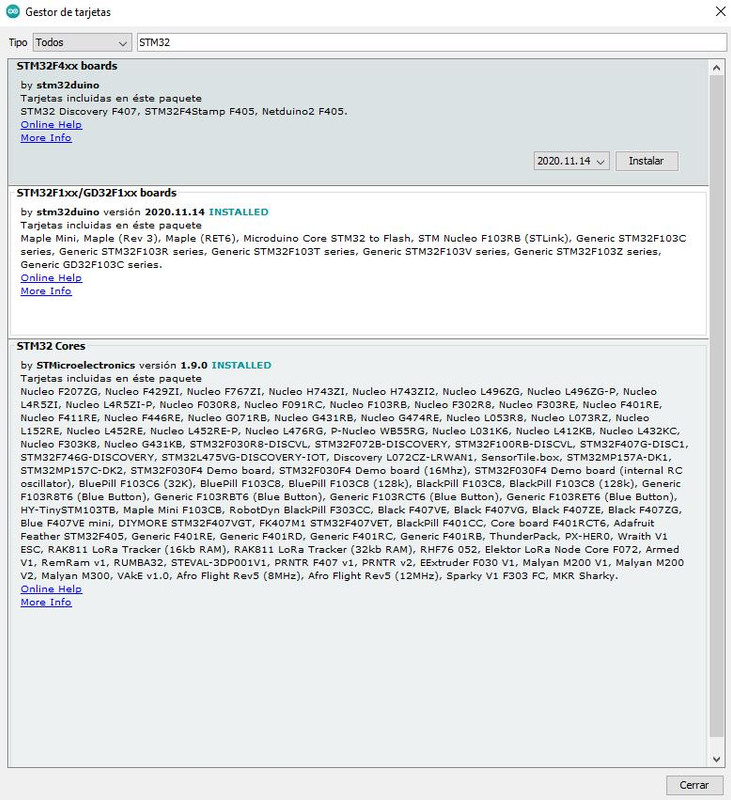 In arduino IDE, As I understood, I have 2 different categories to select the STM32 mode, this is the CORE I will use is this correct?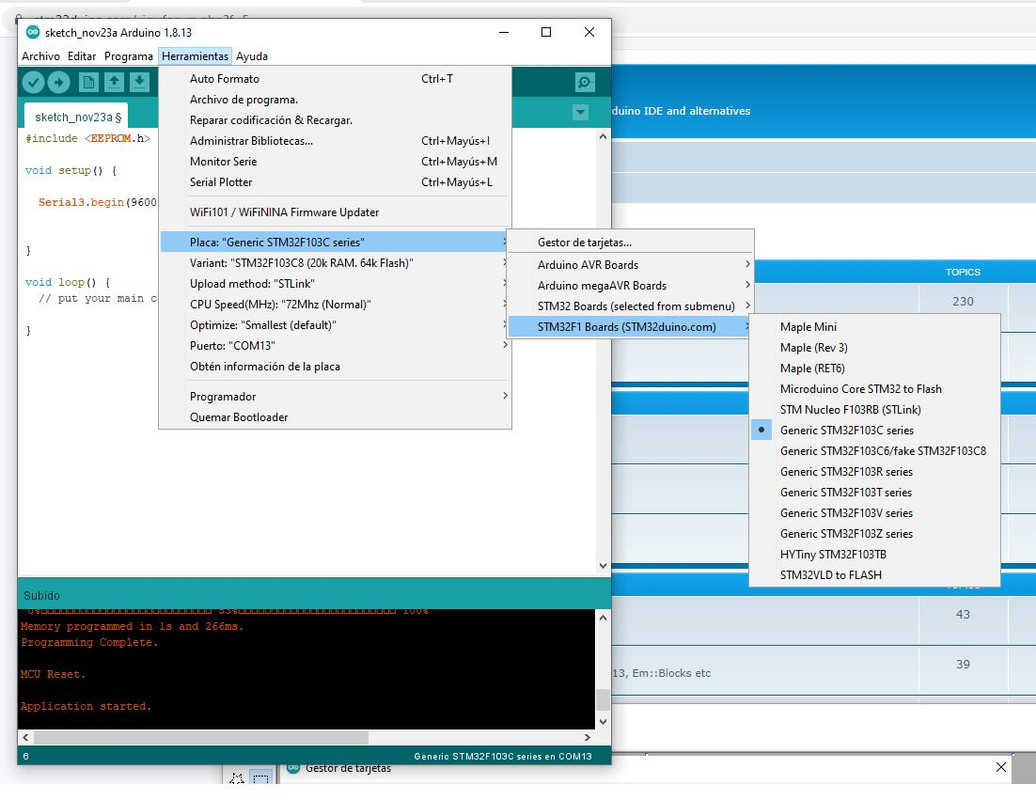 What are the differences between the official ST Core and the MAPLE Core? Pros and cons... Obviously if ST have released and official core it should be the best option no?
I wanna program the device directly with ST-LINK 2 Programmer form Arduino IDE so I don't need any bootloader?
Now the STM32duino mode gives me the ST-LINK programming option, this is great, but if I select the oficial ST mode, there is not ST-LINK programmer option... How I can do it?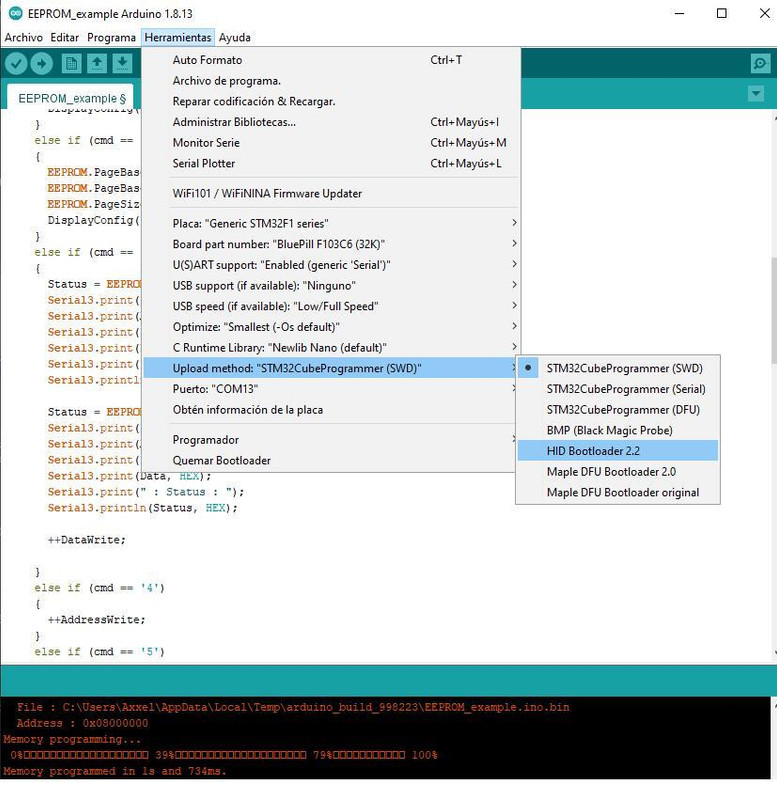 Best regards